You are here:
Home
1
/
Past Special Guests
Welcome to the fam, Brillz!
Here's a special message from Brillz to our 2018 campers:
My name is 
Sami
 Diament, aka BRILLZ. I am a producer and DJ who started an underground bass music project in 2012 with just my laptop, the internet, and a dream. Since then I have worked with artists like Diplo, Skrillex, Dj Craze, Z-Trip, GTA, Zedd, Kill The Noise, etc. I have performed sold out shows all over the country and performed at festivals all over the world. I recently launched a brand new project called LSDREAM and just released an album called VOYAGER. When it comes to music production, mastering the craft, DJing, achieving ur dreams, I have gone through it all, and have learned a lot. My mission's now is to share my knowledge with you, and  help you do the same thing. I've got stories, tips, tricks, and some secrets for you, so join me at Camp Spin Off next week! See you there!
Connect with me on Social media:
IG: @brillzbrillz
TW:  @itsbrillz
Dani Deahl
There are few women in today's EDM landscape, even fewer creating their own music in the realm of bass genres. Chicago's Dani Deahl has found her niche, crafting trap, twerk and future bass house that hits hard and low. This makes her the only female producer in the U.S. to do so on a touring level, and with label backing. Her music has been released on the industry's top labels, from Dim Mak to Monstercat to Armada and Flamingo, she's been named by everyone from MTV to Mountain Dew as one of the industry's top female producers, her songs have been supported by artists like Yellow Claw, Meaux Green, Valentino Khan, Carnage and Caked Up and even Diplo himself who says, "she's awesome." Her official twerk remix of Armin Van Buuren's hit "Ping Pong" spent six months in the Beatport top 50 and her release on Flamingo reached #12. Her remix of Dre's "The Next Episode" has received over 350,000 plays and was supported by Krewella and MAKJ. She's also released with names like Otodayo, Trapstyle, and Strictly Rhythm. On top of all this, she is current Editor-at-Large for the global voice of dance music, DJ Mag, covers music and tech for The Verge, was previously an Editor with NYLON Magazine, and is a voice for women in music as an official #napgirl member with official speaking gigs at Movement fest, Miami Music Week, TED Talks, Oberlin college, and more.
IG/TW: @danideahl
---
DJ Kilmore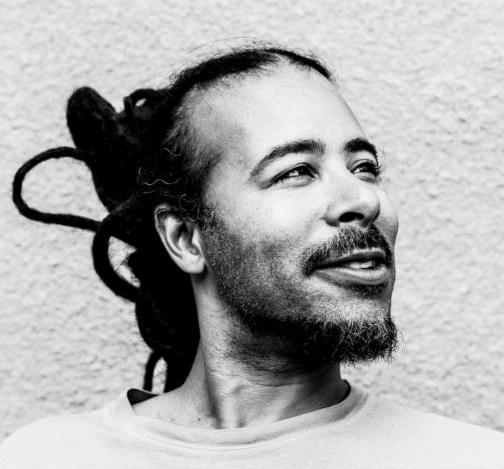 DJ KILMORE has been doing since the tender age of 13. Fueled by his love of music, he has been rocking parties since his 8th grade middle school dances. Little did he know, his dedication and hard work would evolve into a career of worldwide recognition as the turntablist and keyboardist of the band
After attending George Washington University and a move to Los Angeles, KILMORE  joined the Jedi Knights dj crew along with the likes of DJ Mindframe, Nel-E-Nel Rockwell, and the late DJ Dusk. While exploring the LA dj scene with the Jedi Knights, Kil put the similarities of team competition and live bands together. He got involved with a few local LA bands which led to a phone call that would change his life. On February 13, 1998 he auditioned for the band Incubus. Kil's signature sound along with his skills and personality made for a perfect fit. He has been a key figure in the band ever since performing for hundreds of thousands of fans worldwide.
Beyond his technical prowess as a battle dj, Kil is also a musicologist with a vast knowledge of music past, present and future. His solo dj sets range from hip hop, rap, house, reggae, classic soul, rock and electronica.
IG/TW: @DJKilmore
---
DJ Frazier Davis
Candyse "Frazier Davis" Frazier is a Los Angeles based DJ, producer and songrwiter. In 2017, Candyse not only became the first ever female to compete in the US Red Bull 3Style DJ Competition, and finished in 2nd place. Her open format DJing style has come from a lifetime connection with music. As a child she started developing her passion for music – writing and singing songs with her father.
In 2012, determined to refine and develop her musical talents, Candyse enrolled in songwriting, piano and music production classes in the Songwriting School of Los Angeles, CA. She later enrolled in the legendary Jam Master Jay's Scratch DJ Academy in 2015. Here she learned from some of the best DJs in the business.Since graduating, Candyse has been DJing and MCing at numerous clubs, private events, and on curated radio programs, and she also holds several residencies across Los Angeles. In 2018, Candyse released an EP of original remixes and she's currently working on a series of visual performances and mash up EPs to be released later this year.
IG/TW: @DJFrazierDavis
---
DJ Revolution
As one of the most well known and respected DJs across the globe, DJ Revolution held down the turntables on the longest running commercial hip hop show in history for 12 years. The Wake Up Show, with hosts Sway (MTV) and King Tech is an internationally syndicated hip hop mix show that has helped launch the careers of some of the biggest and brightest including Eminem, Xzbit, Common, and countless others. Aside from his legacy as DJ, producer and editor on the Wake Up Show (featured on 92.3 The Beat and Power 106 in Los Angeles), he has lent his now infamous scratch techniques and production skills to many artists, established and up and coming alike. Dilated Peoples, Canibus, Chino XL, Tha Alkaholiks, Mystic, Bootcamp Click and many more have all witnessed the turntable wizardry or pounding beats that Revolution brings to the table.
IG/TW: @DJRevolution
Camp Spin Off is so pleased to welcome back DJ Vice as a special guest for camp this year! Get your bathing suits and beach balls ready for a rocking pool party this year!
Named one of "America's Best DJs," the Los Angeles native has the ability to switch between different types of music genres. DJ Vice is known to perform on stage at some of the hottest clubs across the country for sold-out audiences in major cities. Inspired by his many travels, Vice's music has the distinct ability to take listeners around the world to places such as Ibiza, Tokyo, London and Hong Kong, like he did with his hit song World Is My Playground. Whether it's a fast-paced EDM song or a relaxing poolside beat, there's a hint of adventure in every song that takes listeners to the various places that Vice has been to. His list of residences includes Marquee (Las Vegas and New York), Liv Miami, and Create in Los Angeles, in addition to performances at Coachella, Nocturnal Wonderland, Electric Daisy Carnival and Ultra Miami. Vice collaborates with a wide variety of artists, ranging from A-list to indie. He's worked with everyone from Rihanna, Kelly Rowland, Capital Cities, Linkin Park to Tegan & Sara.  
Follow @djvice
On Facebook, Twitter, Instagram, Soundcloud, Snapchat
---
Matt Colon cofounded artist management company Deckstar in 2006, along with fellow UCLA graduate Lawrence "LV" Vavra. Together, they manage notable EDM artists Steve Aoki, Porter Robinson and Vice, among others. Previously, Colon served as the head of marketing at Moonshine Music and VP of marketing for BPM Magazine.
Roslynn Cobarrubias is the MyxTV television host/producer of music magazine show, 'mydiveo LIVE' broadcasted to over 18 million subscribers on cable networks like DirecTV, Time Warner Cable, Sony Roku and the Dash Radio streaming app. She is also the co-founder and CMO of mydiveo, the recently funded talent discovery platform and marketing agency helping companies like American Idol, America's Got Talent and Comcast find and book talent. She has produced over 500 concerts and integrated marketing programs for artists like Jay-Z, Rihanna, Kanye West, Justin Timberlake, Kendrick Lamar and brands like AT&T, Wendy's, Budweiser & Coca Cola. Roslynn has been featured in Billboard Magazine's 30 Under 30, The Source Magazine Power 30 with the likes of Diddy/Russell Simmons & most recently Forbes Magazine and The Filipino Channel. As the first person hired for marketing at MySpace.com, she helped not only launch the first music social network with the founders but spent nearly a decade there helping it to become the #1 website in the world with over 200 million subscribers as a globally known brand, working on launches for MySpace UK, MySpace Mexico & MySpace Latino. 
In her spare time, she speaks at conferences and schools like SXSW, Billboard Music Conference, Urban Network, UCLA & LA Film School while hosting events like the CBS/GRAMMYS red carpet or movie premieres for films like Alice In Wonderland & the Step Up franchises. Roslynn began her career as a DJ in elementary school, with time spent in marketing/programming at the National Association of Record Industry Professionals, Radio Disney, Radio Express & OnAir.com. 
Video Profile: http://mydiveo.com/users/video_detail/624
Website: www.mydiveo.com/roslynn